Governor Arnold Schwarzenegger

I am delighted to offer my greetings on the occasion of your performance at the fifth annual Burbank block Party.

Music is the language of the soul, stirring our hearts and minds and inspiring the highest ideals of society. Having spent much of my own career in the entertainment industry, I can appreciate the time and effort it has taken you to share your abilities with the public.

California has long been the home of many of our nation's greatest actors and musicians. Your concert only adds to the Golden State's reputation as the world's premier stage for emerging talent.

I wish you a memorable performance and every continued success.

Sincerely,

Arnold Schwarzenegge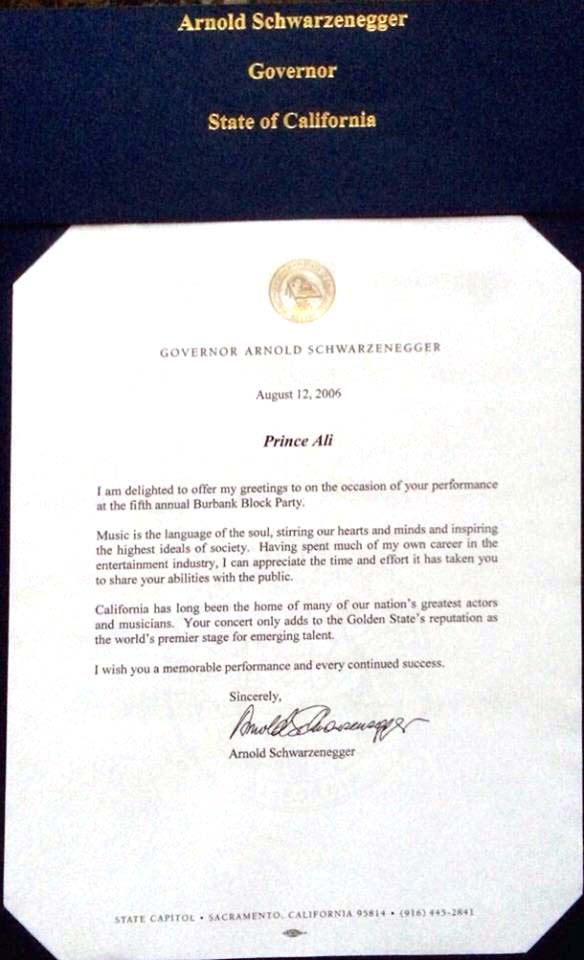 From Governor Arnold Schwarzenegger to Prince Ali World Peace from Ambassador
From the United State of America Government
Prince Ali, Dr. Michael Beckwith, Other Celebrities Have Confirmed Attending Operation Confidence's United We Serve Fair in Support of Consuella Mackey, Founder/Event Planner

Other guests include Peter Rafelson, writer/ music producer, Tierra Crockwell, 8 yr old 2010 National Champion and World record holder, Keith Robinson, star of 'Dreamgirls' and Sara Stokes, P Diddy's 'Making the Band'
LOS ANGELES, Aug. 10 /PRNewswire-USNewswire/ -- Prince Ali, renowned international pop artist and social activist, twice-platinum composer and singer joins in support of The United We Serve Fair and brings with him Dr. Michael Bernard Beckwith, Founder of Agape International, featured teacher in the movie "The Secret," Peter Rafelson, writer/music producer with legendry artists that include Madonna, Britney Spears and most recently the "Glee" soundtrack, and son of Hollywood legend Bob Rafelson, and Tierra Crockwell, the 8-year-old running phenomenon representing the U.S. Also supporting and attending will be Keith Robinson, star of "Dreamgirls," Sara Stokes from P Diddy's 'Making The Band," and Iceman of Iceman Music Group/Koch.
Operation Confidence's free community event will take place this Saturday, August 14th, at Exposition Park on the Figueroa Pad, (directly in front of the Los Angeles Memorial Sports Arena), 3939 Figueroa Street, Los Angeles, Ca. 90037, from 10:00 a.m. to 6:00 p.m.
Consuella Mackey, Founder and Executive Director of Operation Confidence, a local nonprofit organization, took heed to President Barack Obama's inaugural speech when he said, "Go back to your townships, villages and cities, and band together in support of each other, all races and ethnicities to encourage volunteerism. Then show the world what America is all about, the practice of being a humanitarian and working together side by side to bring our nation back to its greatness."
When Prince Ali learned of Ms. Mackey stepping out on faith without funds to implement the President's vision by hosting an event to bring diverse communities together to share in a cultural exchange for humanity, honor our disabled and fallen soldiers, provide employment opportunities including jobs for people with disabilities and the urgent call for wheelchairs and crutches to donate to disabled victims in Haiti encouraged him to bring others to stand with her as a united front for peace.
Visit the website:
www.unitedweservefair.com
or for additional information email
UnitedWeServeFai@aol.com
.
Contact Person: Consuella Mackey, Executive Director 323.934.2855, 818.368.4407

ConsuellaMackey@aol.com <mailto:ConsuellaMackey@aol.com>

SOURCE Operation Confidence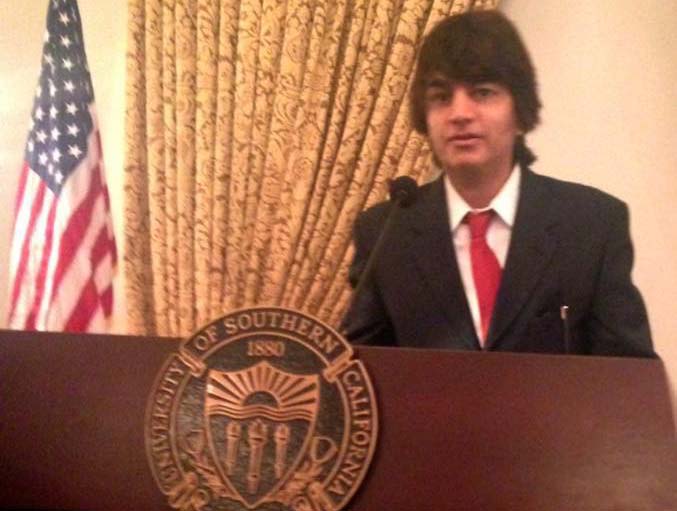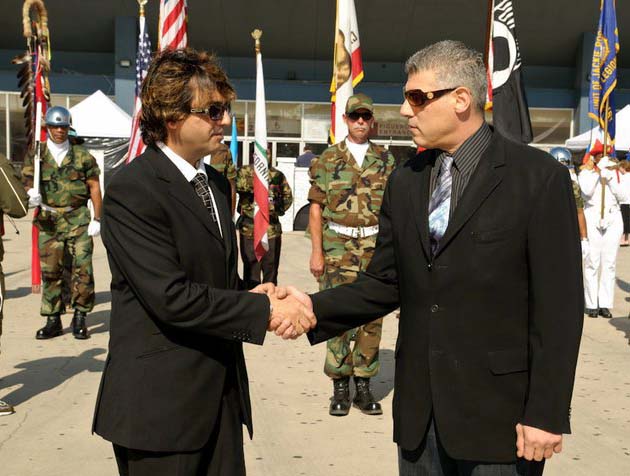 Prince Ali meeting Congress Woman Maxine Waters
Prince Ali meeting the United State Navy
Prince Ali meeting with Officials
Prince Ali Given Speech about World Peace
Young Hollywood Teens and World Peace For Life presented by Prince Ali joins the 1st annual "A Party For A Cause" benefiting Children's Hospital Los Angeles and American Diabetes Association

FOR IMMEDIATE RELEASE

Confirmed celebrities include......: Willow & Jaden Smith, Chris Brown, Lil Mama, Mann, International Artist Prince Ali, Christian Combs, Justin Bieber, YG, New Boyz, Jordan Beckford, Rejectz, Geeked Up, Juawann Harris, Wonder Broz, Stephanie Ferrett, Lil Zane, Lady of Rage, Yoyo, DJ Nick Hogan, DJ PM, DJ Skee, Ranger, Kelli Renee, Physha P Fam, Mistkal, Terry Kennedy, Paul Rodriguez Jr., Suga Shan Mosley (boxer), Brandon Jennings (NBA), Kendrick Martin (NBA), Chris Duhon (NBA) & many more… The event will be held February 17, 2011 at the L.A. Production Studios, former rehearsal studio of the one and only "King of Pop" Michael Jackson, from 7pm to 12am. Red Carpet will be from 7pm to 8:30pm. All proceeds will benefit Children's Hospital Los Angeles and American Diabetes Association.

Prince Ali, renowned international pop artist and social activist, twice-platinum composer and singer joins in support of "A Party For A Cause" through World Peace For Life which is attached to 19 humanitarian organizations worldwide. This charitable event is presented by Young Hollywood Teens and will be hosted by Myles "Big Deal" Brown and Imani Higgins. Myles is known for his amazing dancing talents and Imani is the founder of "Celebrity Teen Scene" online magazine. The two teens share a passion for helping those who are suffering from two of the most common and deadly diseases in the world, diabetes and cancer.

"A Party For A Cause" is produced in association with The Hip Hop Network and World Peace For Life presented by Prince Ali. Special guests include Musical Supervisor/Director John Wilson, Rev. Michael Beckwith, and Producer Peter Rafelson. many artists will perform the song "We Are All One," under the direction of Tom Trbovich (director of We Are The World), on one stage and with one vision to spread the message of peace and love in support of children so the rest of the world may follow in their footsteps. The event is expected to reach over 100 million people worldwide via confirmed network, satellite, internet, and radio coverage.

"A Party For A Cause" will encourage, inspire, and empower youths from around the world to take a stand against the pain and suffering of others. This love, inspiration, and music will bring Eastern and Western cultures together to create a global community that is stronger than the powers working to pull them apart.

For information on sponsorship opportunities or charitable donations for this event, please contact: Lisa Stewart at (323)363-1919, rilproductions@gmail.com or Angie Wilson at (323)927-8137, lilmb98@yahoo.com. For additional information, please contact Karen Salita at (949)230-0111, karensalita@gmail.com
(WORLD PEACE FOR LIFE) PROUDLY SUPPORT (THE HOLLYWOOD TEEN) cause event featuring!!! YG, New Boyz, Mistkal, Willow Smith,*International Artist Prince Ali* Geeked up, Mann, Ranger, Rejectz, Lil Mama, Juawann Harris, Wonder Bros, Lady of Rage, Yoyo, Nick Hogan, Dj PM, Dj Skee, Chris Brown, Jadden Smith, Christian Combs, and Jordan Beckford as the confirmed lineup!!
This is an Award from today's Great World Peace event with the confidence operation and The President Of United State Barack Obama United We Serve Administration. I am blessed that i was apart of such a great event with the united states congress, senators, world leaders, the LA sherrif's, the military, The Army, the FBI, and the Navy. I was proud to be apart of such a great mission.(Prince Ali)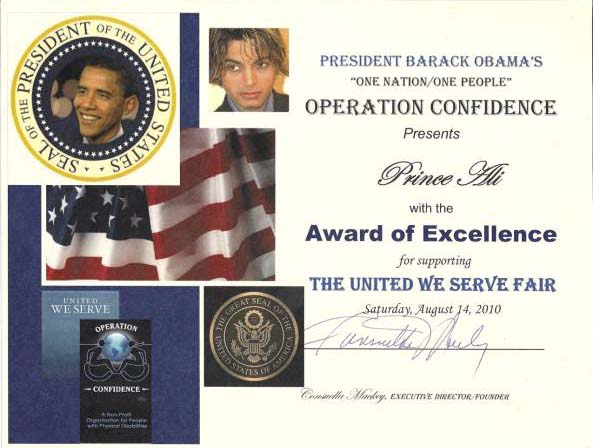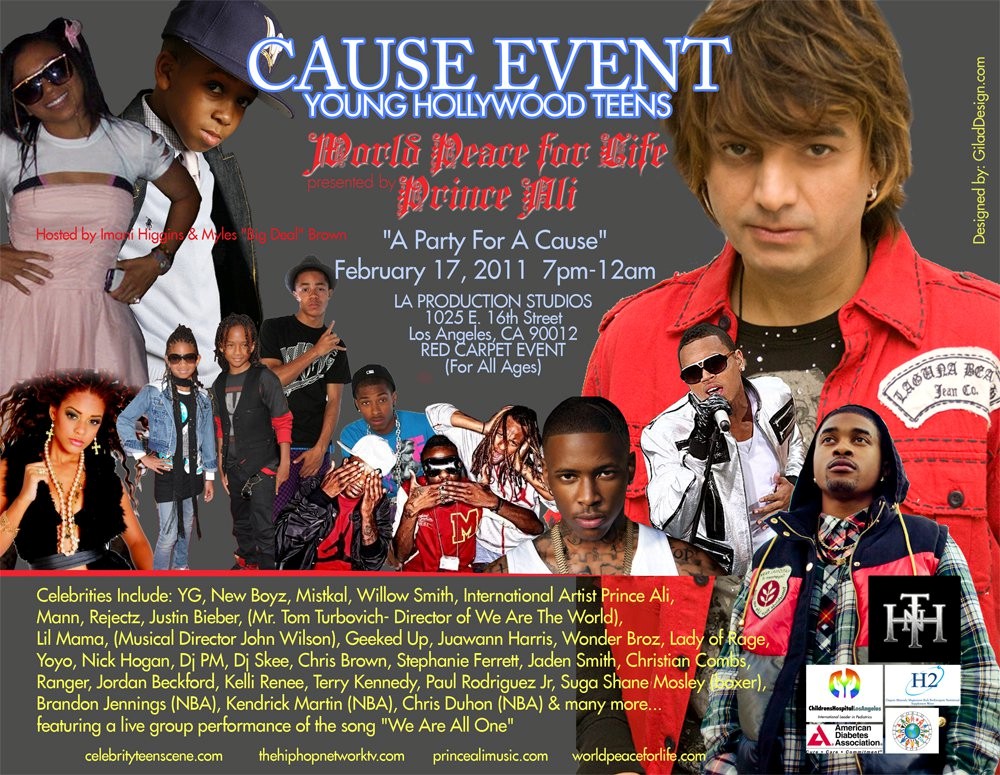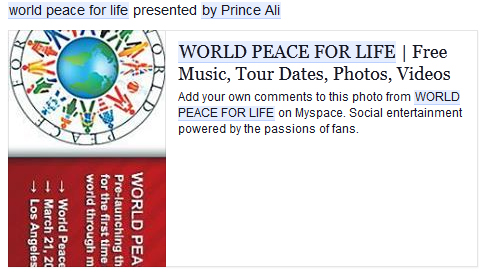 PRINCE ALI WORLD PEACE PRESENTS AFGHANISTAN
HEALTHCARE PROGRAM ALLIANCE
IN UNITED STATES

Due to popular demand, Prince Ali and U.S. Operations Team, slated to discuss the proposed U.S./Afghanistan Healthcare Alliance, as well as strategic plans for the global healthcare community, has been re-scheduled to JUNE 1, 2013.

The new date was also selected to allow additional special guests, friends, leaders, presidents and other dignitaries traveling from the country of Afghanistan to support his U.S. efforts in outlining a program of assistance for U.S. Medical doctors and others in the areas of healthcare. Political officials as well as community leaders from the City of Los Angeles and the State of California will also be present to hear from Prince Ali and the U.S. Team for Operations regarding political agenda information for their constituents.

Prince Ali is especially interested in speaking to new friends who may consider assisting in efforts to build and re build hospitals and medical clinics in Afghanistan, and to help bridge a way to peace between all nations, genders, races and color. The project, which includes human restorative justice components within the jurisprudence of all laws and within boundaries of country, will flourish under the auspices of World Peace for Life between all nations through the project. The proposed hospital efforts to be discussed by Prince Ali and others who will join him on the podium as healthcare experts and global stakeholders, will include information on a new state of the art hospital which will include the following:

A University Medical Center in Afghanistan to encompass:

Four Inpatient Bed towers
An Ambulatory Care Building
A Diagnostic and Treatment Building
A Utility Building
400 Bed Academic Medical Center divided between Campuses
A Research Hospital
Community Outreach Clinics in Neighboring Areas
A Psychiatric Building with Housing/Inpatient Department
A Radiology and Pathology Department
School of Nursing
School of Medicine
School of Dentistry
School of Public Health
School of allied health
Obstetrics and Gynecology Department

The overall Project Program will entail the services of medical, nursing, construction teams, contractors, administration and personnel, engineers and others who love humanity and who desire to give back to their cities, states and country in an effort see all made whole. The Program project will cost an estimated one billion dollars over a three year period of operations to bring to complete fruition and you are invited to share and comment on your potential participation. As many of the positions to be carried out in Afghanistan require much forethought, Prince Ali and the U.S Team will also discuss payment structure, payout strategies and government subsides for the Project and other important issues, including a Q & A session upon closure of Prince Ali's conversation.

THERE IS NO COST TO ATTEND and all interested are requested to bring a current resume and/or Media Kit.

TO RSVP for yourself, hospital personnel or business associates, please contact Dr Marcia Ann Mims Coppertino, Director of Operations for the Proposed Project Program, in behalf of Prince Ali World Peace and the U.S Team at mothernature7@gmail.com or 424-634-9615. Light refreshments will be served and resource materials available.

CELEBRITY CENTERE HOLLYWOOD
5930 FRANKLIN AVENUE
LOS ANGELES, CALIFORNIA 90026

SATURDAY, JUNE 1, 2013, 1-3PM

You Can Participate And Lend Your Expertise To Help Others with Quality Healthcare and Teach Other Doctors How To Render Emergency Trauma and Safety Medicine
Women And Children Need Help The Most In Underserved Countries and Communities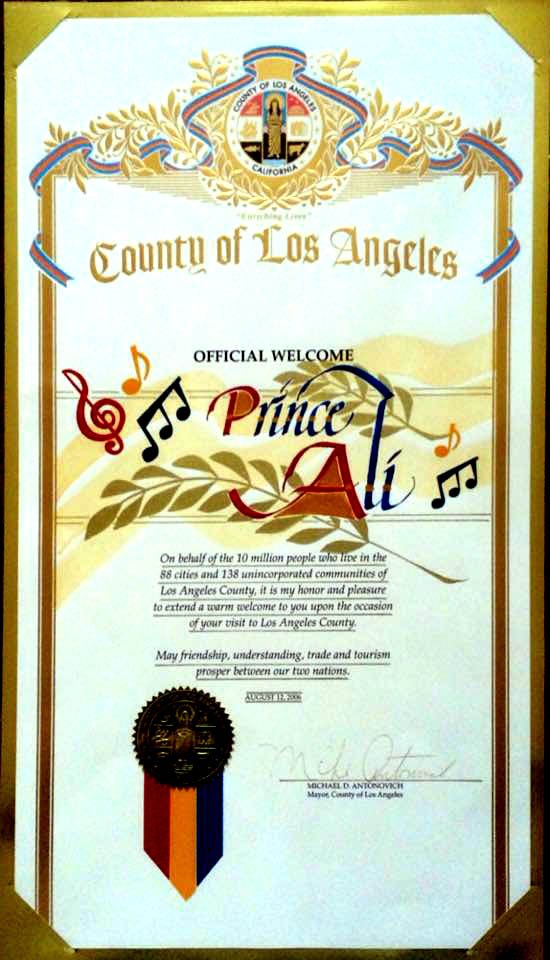 The United States of America's Government Official Welcome to Prince Ali:

Prince Ali,
On behalf of the 10 million people who live in the 88 cities and 138 unincorporated communities of Los Angeles County, it is my honor and pleasure to extend a warm welcome to you upon the occasion of your visit to Los Angeles County.

May friendship, understanding, trade and tourism prosper between our two nations.
MICHAEL D. ANTONOVICH
Mayor, County of Los Angeles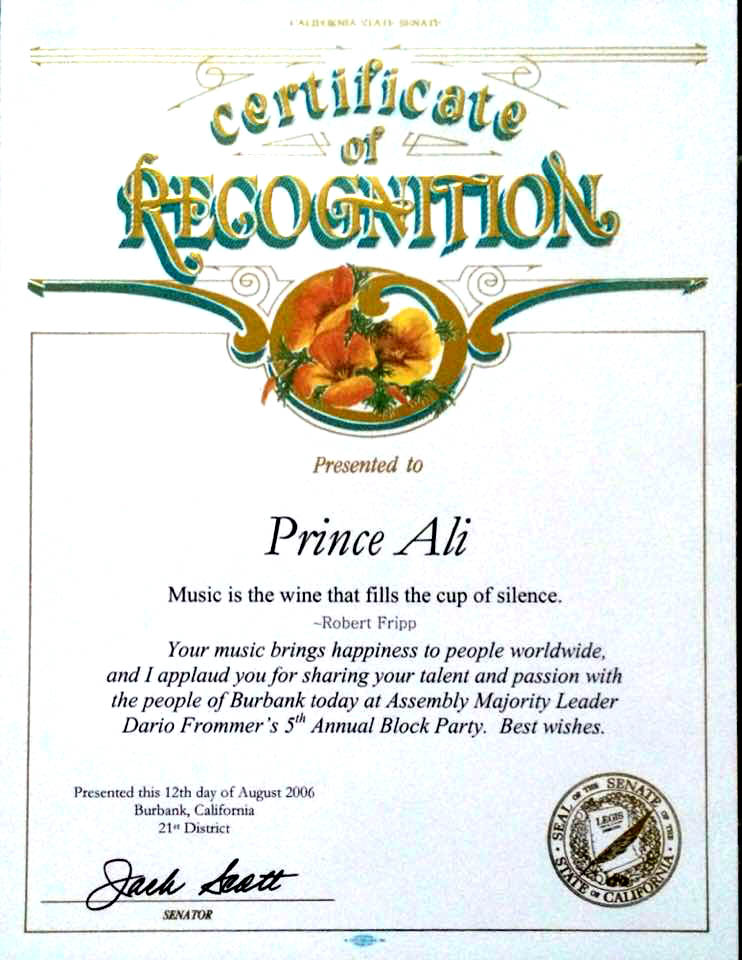 California State Senate Certificate of Recognition

Presented to Prince Ali
"Music is the wine the fills the cup of silence." - Robert Fripp.

Your music brings happiness to people world wide, and I applaud you for sharing your talent and passion with the people of Burbank today at Assembly Majority Leader Dario Frommer's 5th Annual Block party.
Best Wishes,
Presented the 12th day of August, 2006
Burbank, California
21st District Senator, Jack Scott
CALIFORNIA LEGISLATURE
ASSEMBLY CERTIFICATE OF RECOGNITION

To Prince Ali,
In Honor of your service as a distinguished performer in our Burbank Behind the Scenes Block Party 2006, I would like to join the city of Burbank and the community at large in thanking you for your humanitarian effort and participation in our community Block party. Your dedication to society is exemplary. As said by Ethel Percy Andrus, "The human contribution is the essential ingredient. It is only in the giving of oneself to others that we truly live." Best wishes for continued success in your future endeavors.
DARIO FROMMER
Majority Leader
California State Assembly
43rd District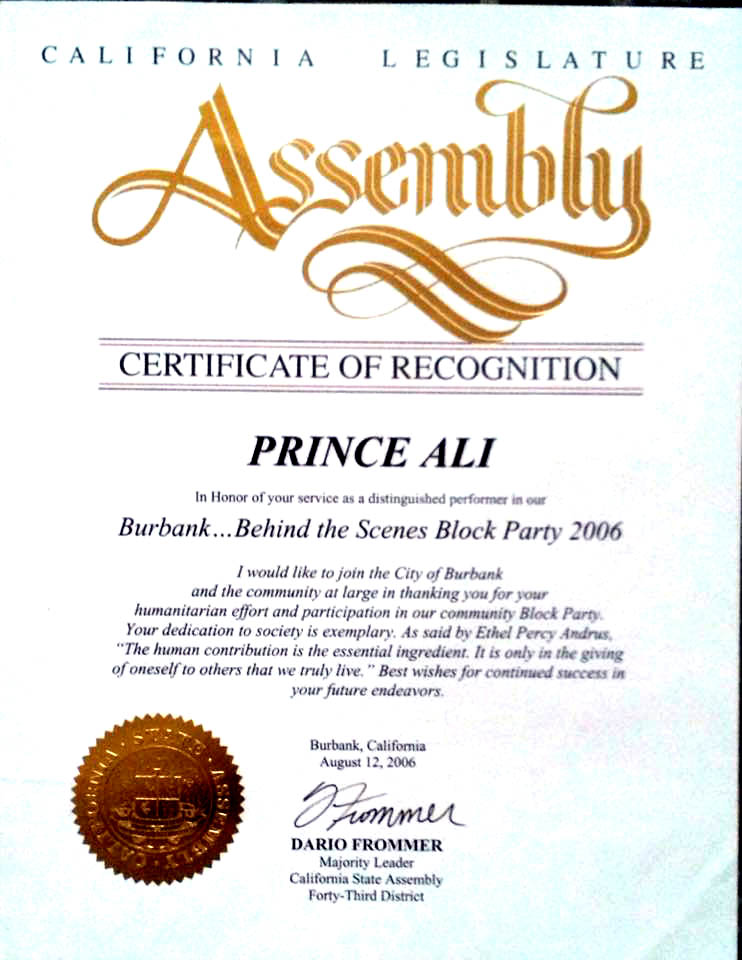 UINITED STATES OF AMERICA MEMBER OF CONGRESS
Certificate of Special Congressional Recognition Presented to Prince Ali in recognition of outstanding and invaluable service to the community.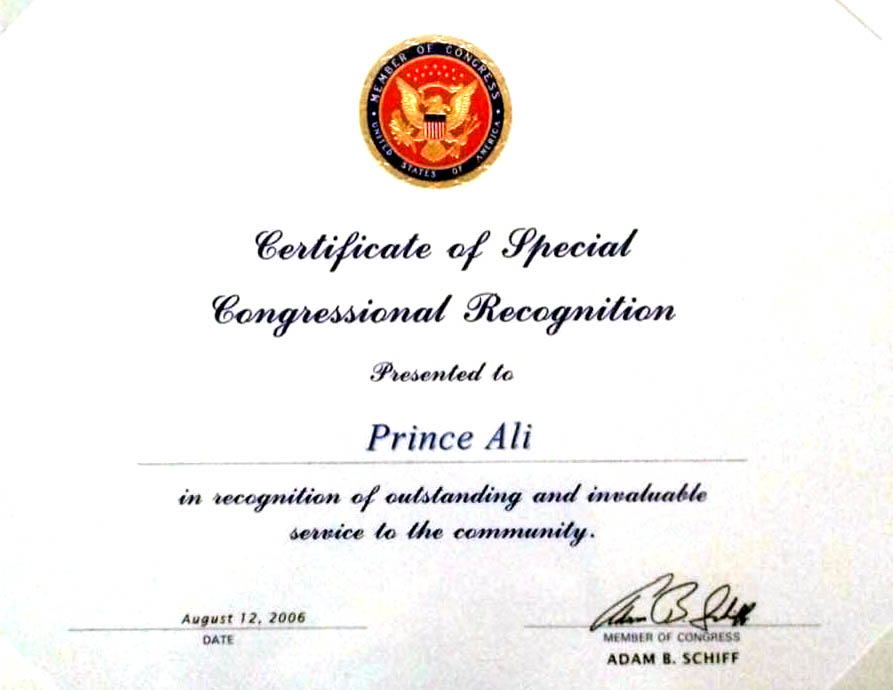 SEAL OF THE SENATE OF THE STATE OF CALIFORNIA
CALIFORNIA LEGISLATURE
Assembly Certificate of Recognition

To Prince Ali,
In honor of your participation in the State California, thank you for volunteering your time and talent to make the final Burbank Community block party a success. It is best said by Rebbecca Russell, "Giving whether it be of time, labor, affection, advice, gifts, or whatever, is one of life's greatest pleasures." Best wishes for continued success in your future endeavors.
Burbank, California, August 12, 2006
DARIO FROMMER
Majority Leader
California State Assembly
43rd DistrictCounty of Los Angeles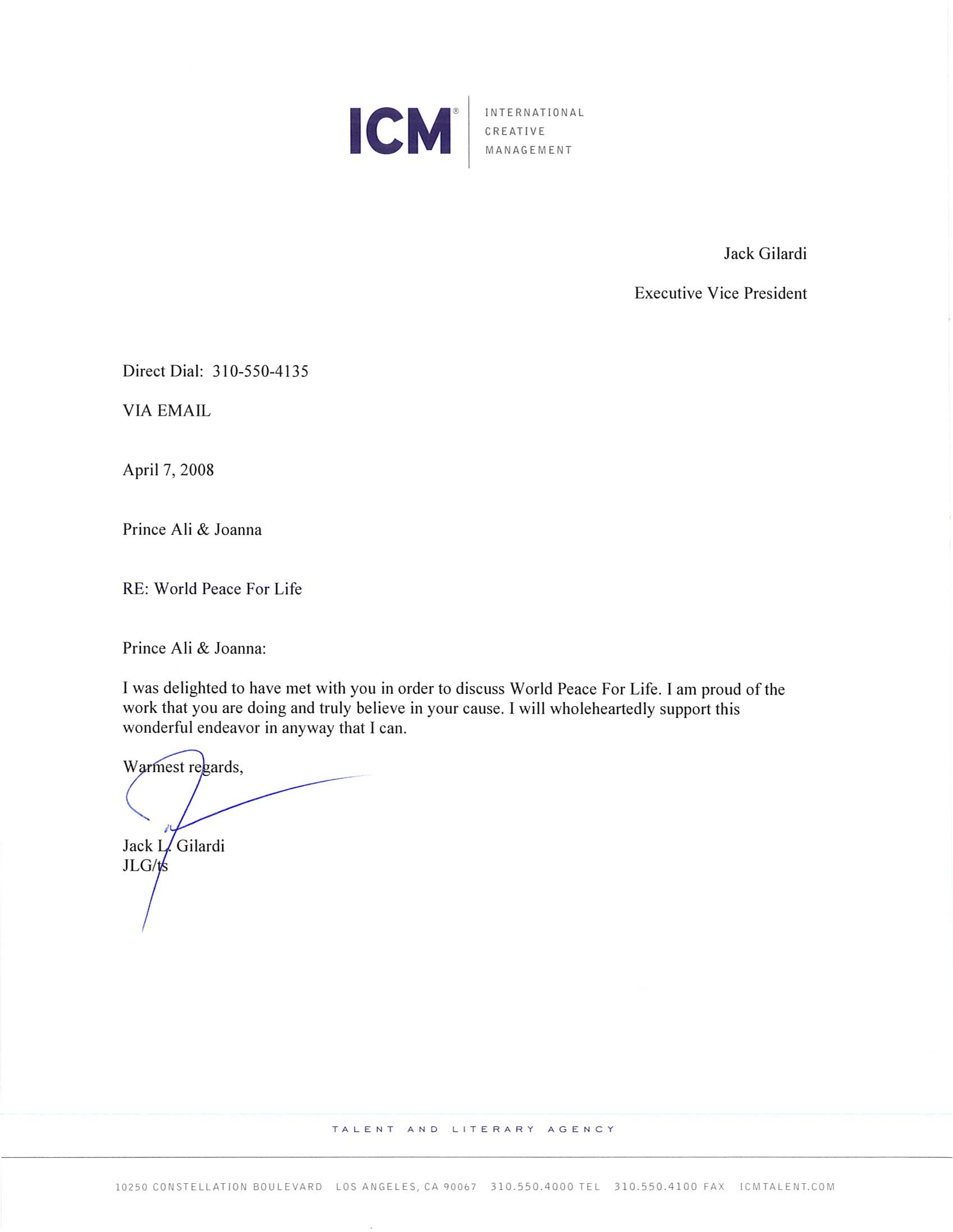 Jack Gilardi
Executive Vice President

Prince Ali World Peace Activist:

RE: World Peace For Life

I was de lighted to have met with you in order to discuss World Peace for Life. I am proud of the work that you are doing and truly believe in your cause. I will wholeheartedly support this wonderful l endeavor in any way that I can.

Warmest Regards,

Jack L, Gilardi
JLG/ts

ICM
INTERNATIONAL
CREATIVE
MANAGEMENT